If you've spent any time at all learning about SEO or Optimized Content Marketing, you've probably heard of schema and structured data markup.
Unless you're a web developer or experienced in editing HTML – it's likely you're confused or intimidated by the whole thing. 
Don't worry – you're not alone.
If you think you're confused as a business owner seeking advice on SEO or Conversion Content, rest assured, there are plenty of SEO professionals out there who feel the same way.
The truth is – there's no need to be intimidated by schema and structured markup. If you take the time to understand the basics, you'll be miles ahead of most Internet marketers who pass over what they don't understand. 
A lot of business owners skim over this part of their on-site SEO strategy. Or more likely – they completely ignore schema altogether.
In fact, only 31% of websites use schema markup in their content – and most of those use only the basic elements to squeak by.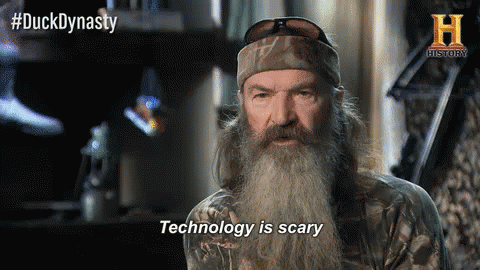 If less than half of websites are implementing schema techniques in their content – your business can gain a dramatic advantage over the competition.
Simply integrate fundamental schema elements into your website content to grab coveted, high-traffic areas in search engine results.
It's a powerful and underused way to differentiate your business online and get in front of more people who are looking for exactly what you're offering. 
Before we get into how your business can use schema and structured markup to drive pre-qualified leads to your page, let's get rid of the scary parts first. 
Here, we'll define schema, tell you how to manipulate your content to leverage its power, and how it works to bring you new business.
What is Schema?
Structured Markup Explained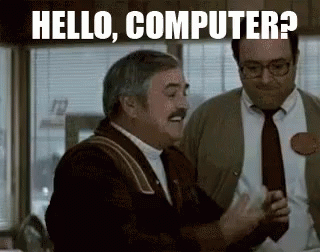 When someone who is making a purchase decision searches for specific information online, they're likely looking for one of the following:
People

Businesses

Products

Services
These are different "things" that people seek.  Search engines, like Google, Yahoo, or Bing, continuously try to define and understand these "things" to provide the most valuable and relevant information.
Search engines can already figure out most of these "things" on their own. They use data from all over the web – including data from comprehensive information sites like Wikipedia – to continuously narrow down and define these "things" further. 
This process is called "natural language processing" and it allows search engines to understand around 80% of what your website is about.
We can give search engines a hand by helping them figure out the remaining 20% using a language that they understand. 
The language that tells search engines what our content and websites are about is called Schema. 
Schema Markup is the code that you put on your website to help search engines understand different pieces of your content.
For example, if your website is about "Turkey" – you can use schema to help Google understand if you're talking about the nation in Eastern Europe – or the popular Thanksgiving poultry. 
You don't want to be competing in the wrong category altogether!
Use schema to help Google understand all your great, unique, and valuable content by defining the "things" in your text, and how they relate to other "things" on the Internet.  
When you give search engines a hand – they reward you by placing your upgraded information in featured spots at the top of their listings.
In short, use schema to put your business front and center and get more relevant visitors to your website. 
In the SEO world, we refer to these featured spots as "rich results" or "rich snippets".
Some examples include:
---
Review Snippets
---
Recipe Snippets
---
Structured lists
---
Content Carousels Snippets
---
Featured Snippet
---
To clarify the language:
"Structured data" refers to the information on your website presented in a way that helps search engines understand what your site is about.
 "Schema" is the language used to speak to the search engines about the structured data.
"Schema markup" is the actual code you're putting on your website to communicate with search engines. You can learn more about schema markup here.
"Rich snippets" are the structured data featured at the top of search engine listings because of what you communicated using your schema markup. 
Simple. Right?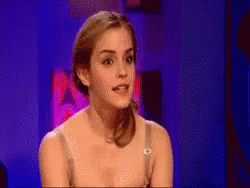 ---
How to Use Schema With SEO-Optimized Conversion Content
Schema markup helps define the meaning of your content and the information on your website.
As a result, search engines are able to understand what your website is talking about and provide more relevant and valuable resources to searchers.
Search engines like Google love it when their searchers get exactly what they want. In fact, Google actually recommends you use schema to complement regular SEO. 
For example, if your content is about "Danish" – you can use schema to help Google determine whether you're referring to a Germanic language or a flaky pastry. That's pretty important since one is delicious and the other inedible.
This clarity helps Google provide information to their searchers to solve a specific problem or find the information they need. 
Search engines will feature information structured with schema on the top of search results. Most people click the first link they see if it looks useful so if you're lucky enough to get featured, you'll get all that traffic.  
---
What if You're Creating Content For Local Clients?
Using Schema to Optimize Your Content For Google Maps and Get Found in Your Local Area
You can increase your visibility in local search results by using schema to provide searchers with specific information about your business.
Even better, visibility also increases click-through rates (CTR), which further boosts your rankings.
Use schema to: 
Define your business

Clarify what you're offering or selling

Let customers know how to contact you quickly
That way, people searching online know exactly what you have to offer – and whether or not they want it.
With such short consumer attention spans these days, you want to make this information as convenient and accessible as possible.
The visitors who DO click through to your website are likely there to do business with you – instead of just searching around for information.
While schema markup may not have a direct result on your rankings (yet) – it supports other factors which DO affect your rankings. It also brings relevant traffic to your page and diverts irrelevant clicks.
More relevant visitors = high conversion rates = increased revenue.
Win-win, right?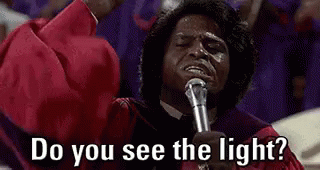 Examples of Schema Markup in Content To Drive Local Business
This article is all about the basics – so we won't get too technical about the different types of schema markup you should be using to talk to Google.
But in order to understand schema and structured markup, it's important to know how it can be used to bring relevant visitors to your site.
Here are some examples of schema markup local businesses can use to better connect with prospective customers. 
Example #1 – Knowledge Graph Card
Last year Google rolled out an updated Knowledge Graph Card for local businesses.
Here's what it looks like. 
This is especially helpful for mobile searchers, and often looks like this:
These look very similar to "Google My Business" results and often have options to take action – like reserving an appointment for a local salon or ordering food from a restaurant.
The schema markup displays information in search results including categories of business, location-based questions, or name and contact details. 
Use this type of schema markup to bring more of the RIGHT people to your listing and give customers an enhanced user experience.
For example, define yourself as a Podiatrist, not just a doctor. Let customers know you offer services in both English AND Spanish.  Or tell them you're a webmaster who specializes in helping websites with their "cookies", and are not, in fact, a bakery. 
Clarify – define – get more of the right people to your website faster – avoid irrelevant traffic. 
Example #2 – NAP (Name, Address, Phone Number)
If you only implement one schema markup feature – make sure you include NAP. This will help business directories, search engines, and customers find your contact information and separate you from the competition. 
You can also use NAP to make things as convenient as possible for customers by listing your regular business hours, geographical coordinates, holiday hours, etc. 
Example #3 – Online Brand Management
Often, clients come to us with online branding problems. For example, they might have multiple versions of their business name showing up in search engine results or an old version of their logo keeps popping up on page 1. 
You can use schema markup to update search engines on outdated information, including: 
Expired phone numbers

Previous management

Old store locations

Contact details

Official social media accounts
Don't leave your branding, message, and image in the hands of search engines – do it yourself to make sure it's right. 
Example #4 – Event Listings
Here's a more specific one. Let's say you run a concert venue, or even a coffee shop or theater. Use schema markup to list and promote events DIRECTLY in the search results. This means that searchers don't even need to visit your website to do business with you. 
If your business hosts or manages events, you can include information about dates, times, tickets, locations, performances, etc. 
---
We hope this guide gives you some clarity about how schema works to bring new business and makes schema and structured markup less scary so you can use it on your own page. 
While implementing structured markup code on your website can be a bit technical, business owners can use this information to communicate with their web developers and webmasters to ensure the most important information is featured on their site. 
So as you're optimizing your current content and developing new content for conversion and SEO, start developing a strategy for adding schema markup to your site by answering the following questions:
What defines your business?

How is your business unique?

Which search engine features would showcase the information in the first two questions?

Which search engine features would improve customer experience and site performance?
Start thinking about what "things" people are searching for related to your business. 
Contact SCC and speak to an SEO-Optimized Conversion Copy Specialist today!